Released docs put Obama at the center of Flynn takedown
From the Conservative Cardinal: by BeckyF
It has been a whirlwind 24 hours for the case against former Trump administration National Security Advisor Michael Flynn. The Department of Justice has dropped the case shortly after the lead prosecutor, Brandon Van Grack, withdrew from it and from a number of other cases he was working on. His future at the Department of Justice is unclear. New documents also show that then-President Obama was at the heart of initiating the case against Michael Flynn.
A memo written by former Deputy Attorney General Sally Yates shows that Flynn's phone call with the Russian Ambassador was discussed in the White House during a meeting with Obama, Biden, James Comey and Yates herself. Joel B. Pollak✔@joelpollak
Obama will be outraged when he finds out … that Obama was involved https://twitter.com/ByronYork/status/1258490130211442690 …Byron York✔@ByronYorkFrom court papers: During transition, top Justice Department official Sally Yates learned about the Flynn-Kislyak phone call from President Obama himself. She was surprised.988Twitter Ads info and privacy492 people are talking about this
At the same time, Evidence has come out that Obama was complicit in Joe Biden's blackmail of the Ukrainian government. Biden is on record bragging that he withheld $1 billion from Ukraine unless they fire the prosecutor investigating Burisma, the Ukrainian energy company which has Biden's son Hunter as a board member. This is almost exactly the crime for which Democrats pursued Trump's impeachment, falsely claiming that Trump withheld aid unless Ukraine investigated the Bidens' shady dealings in that country.
Obama complicit in corrupt means to safeguard his legacy
Obama would have found out about the call between Flynn and the Russian Ambassador through intelligence channels, either from John Brennan or James Clapper. The set up against Flynn helped them undermine Trump's attempts to shift policy away from that of the Obama Administration and allowed the Democrats and their donors to prolong their hysterical anti-Russia narrative. During Obama's White House meeting concerning Flynn, Obama asked Yates and Comey to stay behind to discuss the issue.
As the truth comes out, disgraced lawmen running scared
The legal basis for the Flynn case was the Logan Act, an 18th Century law designed to prevent individuals from pretending to be US diplomats in an age before telecommunications. It has not been invoked in modern times. In a recent interview, Comey bragged about getting away with setting Flynn up, but he may have spoken too soon.Rep. Paul Gosar, DDS✔@RepGosar
Here's the video footage of James Comey bragging about setting a perjury trap for Michael Flynn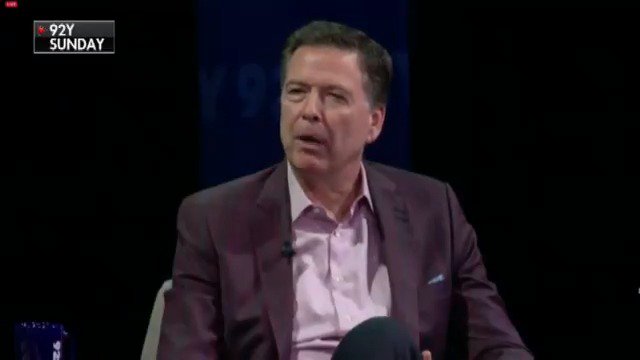 Flynn has been exonerated but the case has cost him immense financial and emotional losses. Investigator Brandon Van Grack withdrew from the case after other leaked documents showed that the authorities had nothing on Flynn, but kept the case open and scheduled an interview purely to lay a perjury trap for him. Van Grack had done everything he could to delay the release of the documents favorable to Flynn that Judge Sullivan had ordered the DOJ to release, and which ultimately led to the case being dropped.